In a remarkable display of leadership and commitment, BS International School conducted its highly anticipated Investiture Ceremony, appointing the new batch of Student Council leaders who will guide and represent the student body in Academic Year 2023-2024.
The ceremony was attended by Squadron Leader N Praveen Kumar Co-Founder and Chief Operations Officer at iDreamCareer as the chief guest.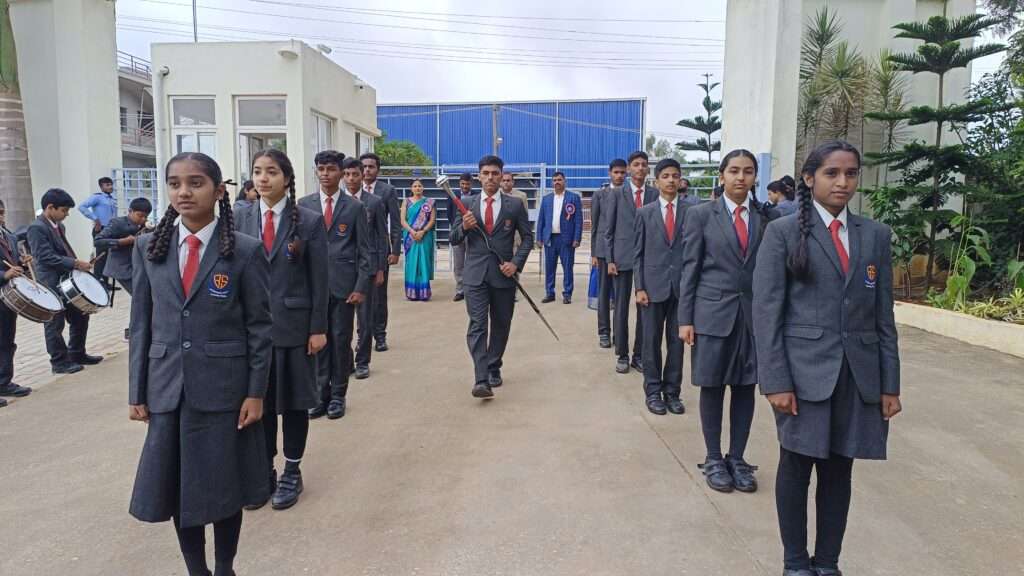 The program commenced with welcoming and escorting the chief guest Squadron Mr. Leader N Praveen Kumar, Vice Chairman Mr. Shahid Vali, Dr. Jayaprakash, CEO OF HLC Ayurveda & Nature cure, Mr. Kalyan Biradar, CEO of BS International School by the School Principal Ms. Mildred Tauro and College Principal Ms. Jyothi.
The Investiture Ceremony, held with great solemnity and pride, symbolized the passing of the torch from the outgoing student council members to the newly elected leaders. The event celebrated the values of integrity, responsibility, and service, which are deeply ingrained in the school's ethos.
The newly appointed student council members were then presented with their respective badges and took the oath of office, solemnly pledging to uphold the values of the school and serve as the voice of their peers. The oath taking ceremony was led by Mrs. Mildred Tauro, Principal of BS International School. The audience applauded as each leader proudly accepted their responsibilities.
In his address, the chief guest, Mr. N Praveen Kumar appreciated the efforts by the school for providing opportunities to the students.
The Investiture Ceremony at BS International School left an indelible mark on all those in attendance, inspiring students to embrace their roles as leaders, and fostering a sense of pride and unity within the school community.
The event concluded with the vote of thanks proposed by Ms. Rachana followed by the singing of the national anthem.